Our love for coffee comes from its power to connect people all over the world with a shared interest and goal. We strive to showcase the care, craft and hard work of the talented producers throughout the journey from bean to cup, whether this is a farmer, picker, a washing station, co-operative, trader or importer.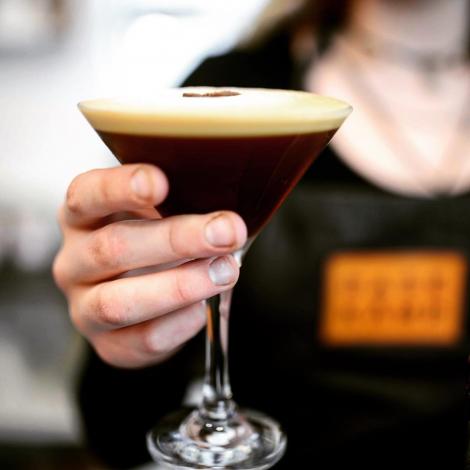 Telephone: +44 (0)1639 491 190
Website: https://afancoffee.co.uk/
Email: [email protected]
Starting a journey in some of the most beautiful places on earth, green coffee eventually makes its way to our micro-roastery in the Afan Forest in South Wales (an equally beautiful place in our eyes, but we are somewhat biased), It is here that we meticulously hand roast in small batches to bring out the best characteristics of each and every one of our coffees.
SOURCING:
We pride our approach to sourcing specialty grade* green coffee from the countries of origin, we are committed to establishing and cultivating fair and sustainable, long-term relationships with coffee producers and co-operatives. We aim to ensure ethical transparency in working practices with the producers we work with.
Because coffee is a seasonal product our range of coffees change over the course of the year, and we work very hard to ensure we serve coffees that are still fresh and seasonal.
* What does speciality mean? Not merely a marketing term like 'premium' or 'gourmet', it really is a mark of quality. Each coffee which scores 80 points or above on a 100-point scale from the Specialty Coffee Association of America (SCAA), coffee is graded "speciality." As a speciality coffee roaster we only ever source and sell coffees graded as 'speciality'.
ROASTING:
Roasting isn't a hidden science or mystical art, It's actually a very scientific process and we aim to bring together science with the sensory skills needed to roast coffee to show off the intended flavours.
We roast all our coffee on our Portuguese Joper 5kg cast iron roaster. Our roasting style is light yet well developed. Under-roasted/underdeveloped coffee is not an enjoyable experience. It doesn't taste great and is very tough for baristas to properly extract. We use roast profile software to track and monitor our roasts for consistency.
We don't roast specifically the same coffees for filter and for espresso. Instead we test roast new coffees and cup them to select the profile that we believe works best for that particular coffee, to find the ideal roast development that will allow our coffees to shine through with any brew method.