Sea and beach inspired Jewellery designed and crafted by trained silversmith Pa-pa on the edge of the Gower Peninsula, Swansea, South Wales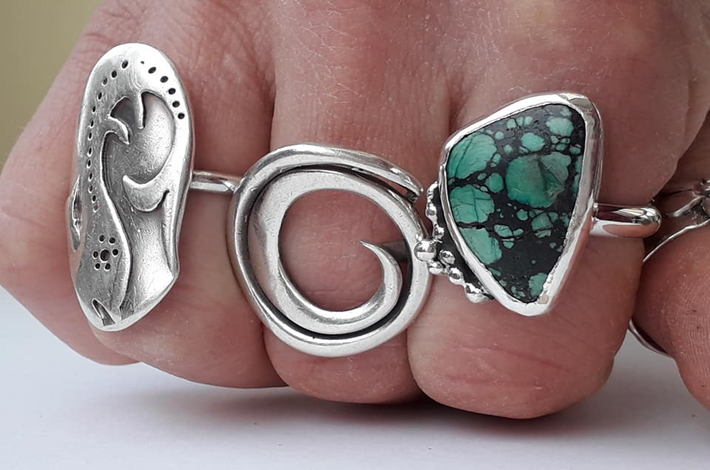 Telephone:
07791 478563
Website:
https://www.pa-pa.co.uk
Email:
[email protected]
Sea and beach inspired Jewellery designed and crafted by trained silversmith Pa-pa on the edge of the Gower Peninsula, Swansea, South Wales. This collection of unique jewellery includes necklaces, earrings, rings and bracelets is influenced in design by the breathtaking coastlines, sea life and unforgettable countryside of Great Britain.
This is a collection of 'one-off' and limited edition handmade jewellery pieces that I hope will capture your imagination.
A lover of the beach and sea, I spend much of my time surfing or diving the rocky outcrops of the Gower bays and walking the country paths of the Gower with my family, searching for inspiration for my next collection of handmade sea and coast inspired jewellery.
All the handmade jewellery designs in my Collection are stamped with my own personalized hallmark, to verify the silver or gold content. I use only the best precious and semi-precious stones to enhance and compliment my unique designs.