The only dedicated footgolf course in Wales! Come play the new sport that combines the best of football and golf for people of all ages and skill levels.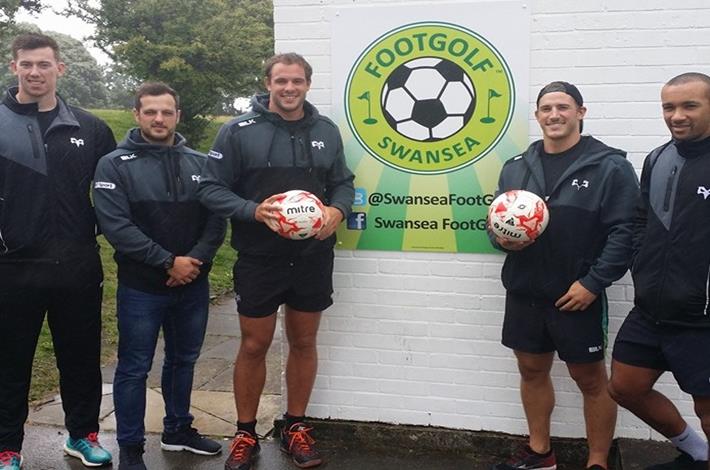 Telephone: 01792 207544
Website: http://www.swanseafootgolf.com/
Email: [email protected]
A new and exciting sport for Swansea based on two of the most popular sports in the world. FootGolf is exactly as it sounds and can be played by all abilities.
The course is 18 holes and a mixture of long and short holes to test all skills.
What is Footgolf?
Footgolf is a combination of the popular sports of football and golf. The rules largely correspond to the rules of golf. The game is played on a golf course with a regulation football. The course is 9 or 18 holes, and fits within regular golf hole layouts. Tee boxes are where golfers tee off from, and the holes are on the side of the fairways. The holes have 21-inch diameter cups.
Easy to learn and play, footgolf is the perfect sport for all ages. It also affordable and a round only takes only a few hours. Read the rules and watch a video from our friends at FootGolf SD here.
Summer Opening Times
1st April to 31st October, open 7 days a week
Mondays to Fridays - Midday to an hour before dusk
Saturdays and Sundays - 10am to an hour before dusk
Parking
Parking is available in Sketty Lane and Blackpill pay and display car parks. We will discount your group by £1 if you use either car park and on photographic evidence of your ticket.
For more information on prices and booking visit www.swanseafootgolf.com